 LUMBERLOK TIMBER CONNECTORS
Multi Brace
MB
Reference Series: MB
This product has been developed for commercial building situations as an alternative to steel rod or timber, as a bracing element. Coils are available in lengths of 10m, 15m and 30m, punched to allow easy fixing. Fix using 11 x LUMBERLOK Product Nails 30mm x 3.15mm diameter at each end if Multi Brace is folded over timber face. Otherwise use 15 nails each end. Tensioners are available separately if required. Also available in Stainless Steel 304. (Stainless Steel tensioners not available). Refer below for Product Data and Installation.
Materials: 0.91mm x 53mm G300 Z275 Steel
Finish: Zinc Coated
Installation
Refer to the product brochure.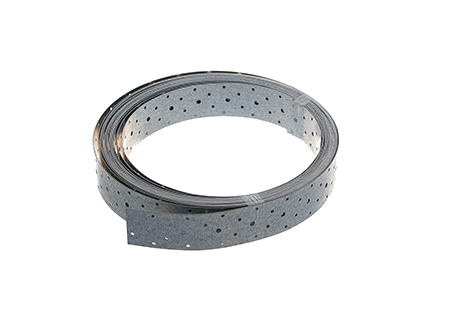 MultiBrace 10