Features
RAPID SET-UP WITH PNEUMATIC CLAMPING
Bottom chord boxes pneumatically clamped.
Top chord boxes magnet.
Smooth, accessible working surface.
Pneumatic clamping of truss on bottom chord boxes.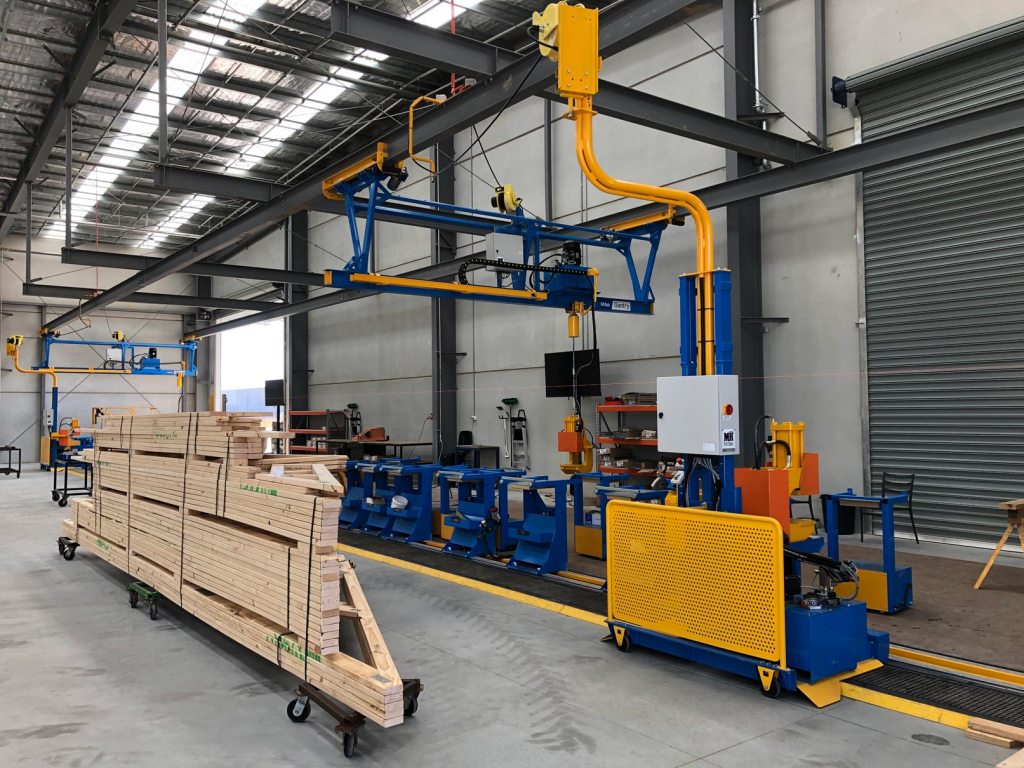 SPECIFICATIONS
The Kwik Set Jig is a rapid setup jib with flow-through style boxes.
It is suitable for mid size truss plants looking to increase production, without large capital expenditure.
The Kwikset Jig has been developed to accommodate standard and complex truss shapes in both short and long production runs.
With simple and fast setup, production is increased significantly.
PHYSICAL DATA
Jig details
• Overall dimensions (mm) – L x W x H Standard jig – 16000 x 4000 x 794mm.
• Rail height – 58mm.
Configuration
• Standard jig – 16m bottom chord rail, 16m x 3.6m steel platform area and 16 Flow-through stations.