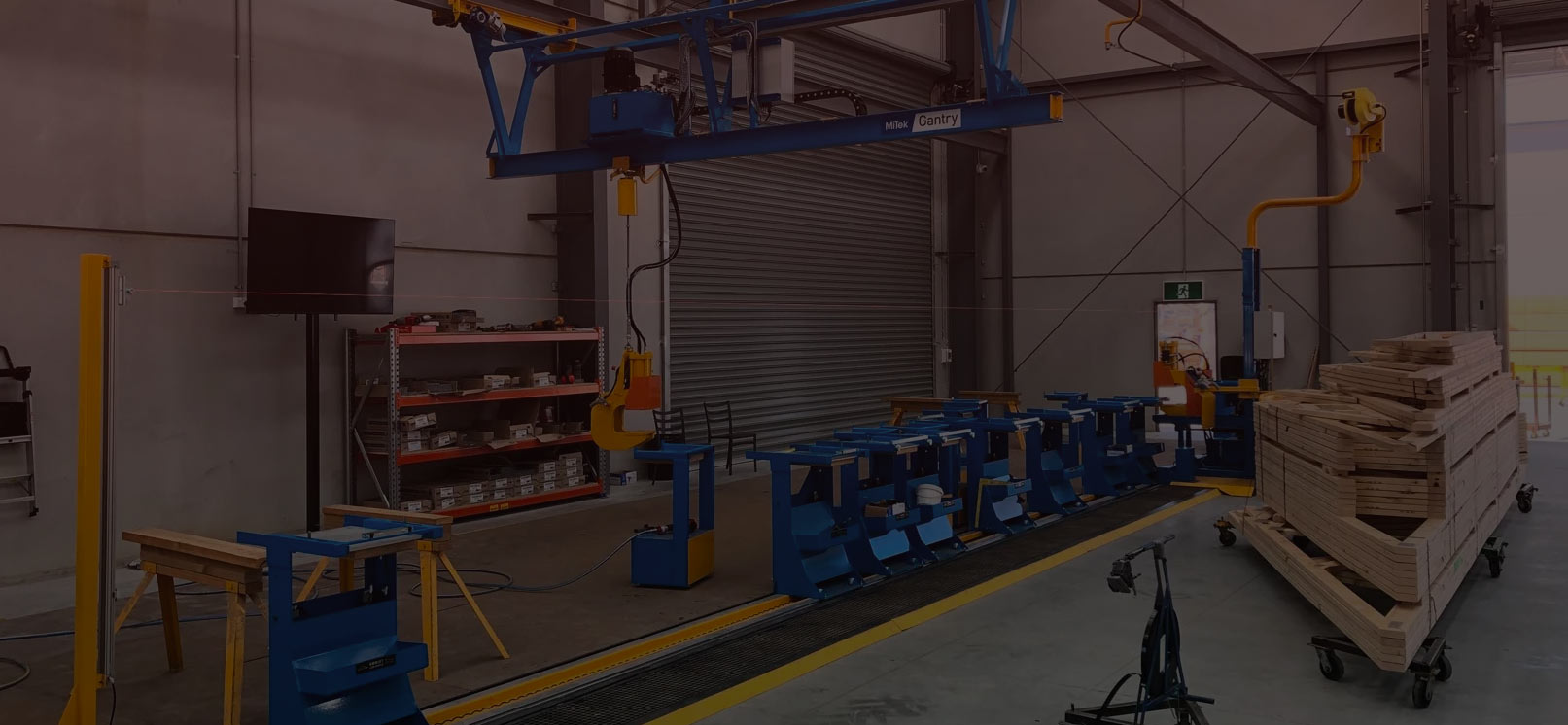 Gantry Press
FOR SMALL TO MEDIUM SIZE TRUSS PLANTS TO INCREASE EFFICIENCY An efficient partner to flow-through
REQUEST MORE INFORMATION
Features
FAST PRESSING FOR FLOW-THROUGH STYLE JIGS WITHOUT USING ANY FLOOR SPACE
30T C-frame press head with regenerative valve and auto retract.
Two handed operation for operator safety.
Simple and robust construction.
Clear floor space (no tracks).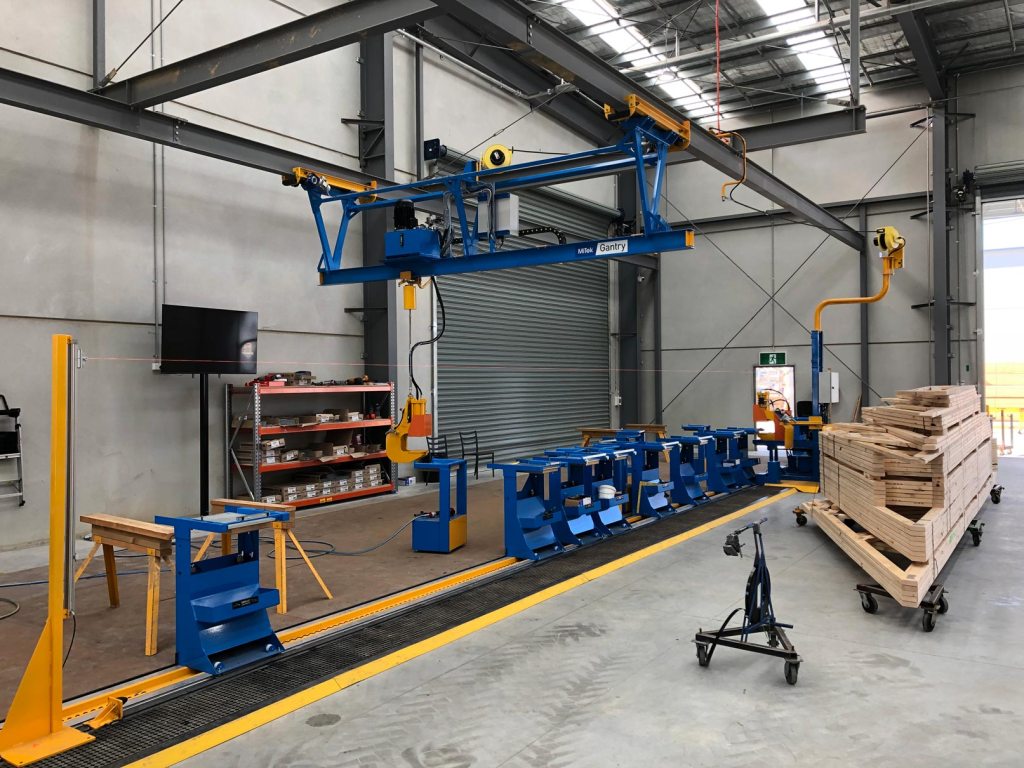 SPECIFICATIONS
Ideal for small to medium size truss plants where productive space is at a premium. The MiTek Gantry press is designed to work with flow-through style jigs, providing the pressing capably to any jig setup. The MiTek Gantry press hangs from the building's roof structure so it requires no addition floor space around the jig. The MiTek Gantry press comes standard with a regenerative (regen) valve to speed up the pressing cycle and an auto-retract feature so the operator doesn't need to manually open the C-Frame press before moving on to the next joint. These two features minimise pressing time and maximise output.
The Gantry press' lack of floor mounted frames and tracks means the truss production area can be maximised. Placement of cut component, nail plates and finished trusses can be as close to the jig as the operators want, reducing steps taken by the operators and therefore increase productivity.
PHYSICAL DATA
Gantry travelling frame
•Roof mounted support structure and rails to be provided by the customer.
•I-Beam length (traverse rail) – 6m. Length of travel to suit length of Flo-Jig bottom chord rail.
•Rail centres – 5m.
•Adjustable clearance height under Gantry.
Press Details
• Single press head – 30T (45T option).
• Platen size (top & bottom, WxD) – 310 x 180mm.
• Opening between top & bottom platen – 156mm.
Installation Data
| | |
| --- | --- |
| Press Details | Hydraulic power pack motor – 7.5kW |