Features
AUTOMATES VARIOUS FUNCTIONS IN MITEK OPTIFLOW
Automates various functions in MiTek OptiFlow.
Improved quality of truss manufacturing data.
USB connection to host PC.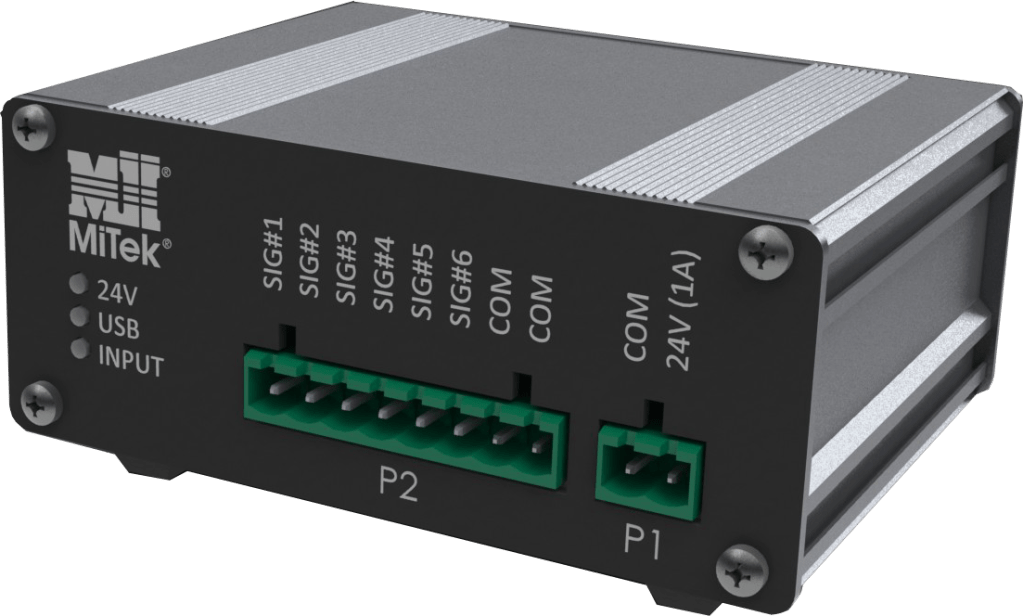 SPECIFICATIONS
The MiTek IO Link is designed as an 'add on' to MiTek OptiFlow software. It is designed to connect up to six (6) physical inputs/switches to a PC via a simulated keystroke.
The IO Link software then converts the simulated keystroke input to the actual keyboard stroke required to actuate an OptiFlow function.
IO Link's primary purpose is to automate common keyboard inputs strokes to the MiTek OptiFlow software,therefore increasing productivity and more importantly, the accuracy of your truss plants production feedback.
24V Power Supply (Plug pack included)
USB Connection to PC (lead included)
Six (6) NPN inputs
24V, 1 Amp output power supply (used to power external sensors if required)