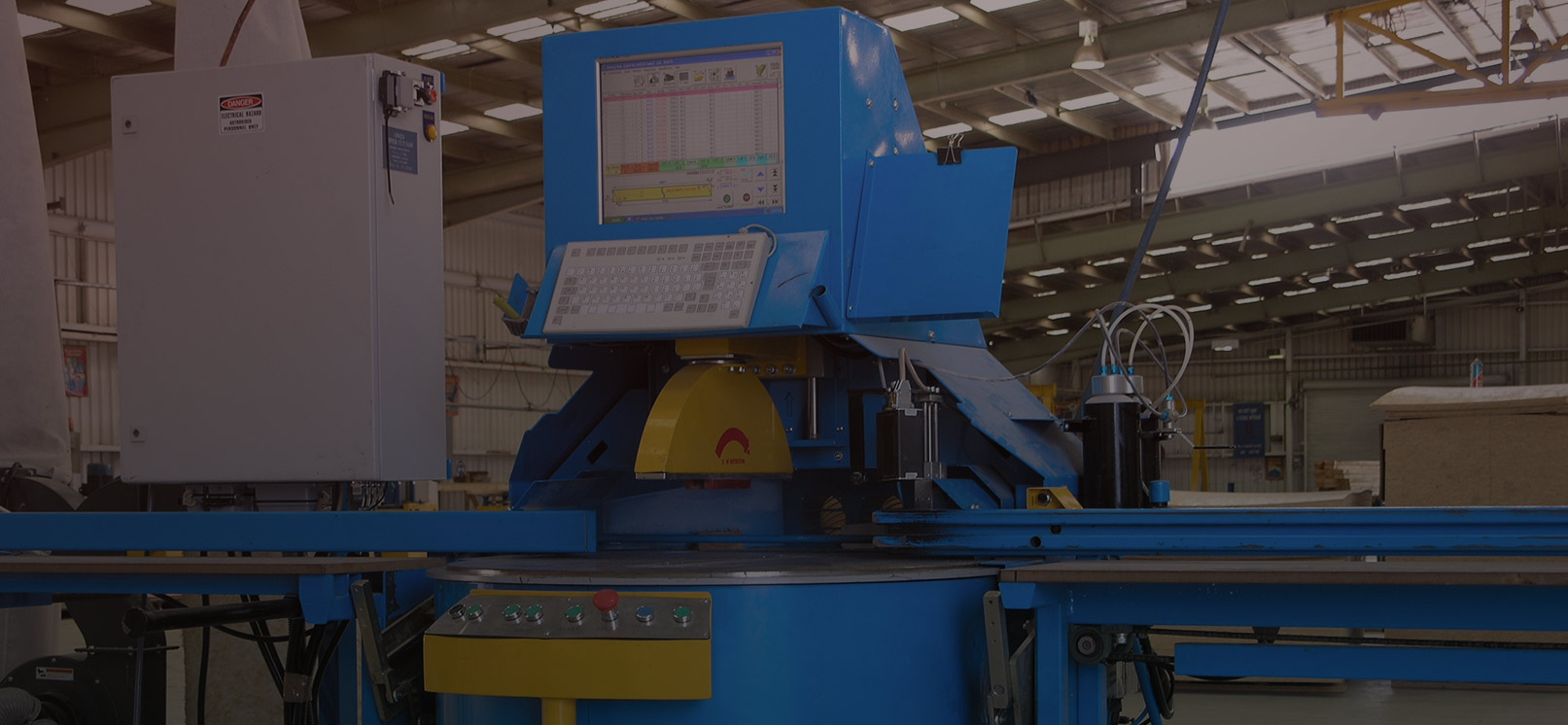 Uppercut Rotary Saw
CUTTING BOTH WEBS AND CHORDS USING EFFICIENT OPTIMISING TECHNIQUES Efficient Optimising
REQUEST MORE INFORMATION
Features
OPTIMISING SOFTWARE FOR CUTTING MULTIPLE MEMBERS FROM A SINGLE STOCK LENGTH, WITH SHARED CUTS FOR 'NEGATIVE WASTE' CUTTING
Low angle cutting to Zero degrees and short members down to 30mm. Long, low angle cuts are achieved in multiple aligned cuts.
Ink-jet marking of truss & member ID on top face of stack eliminates hand marking.
Simple, rugged, low maintenance construction.
Easy software options for re-cutting selected member or manually entered one-off members.
Touch screen operation for scrolling through and entering information into the software.
Generates .PRD file feedback for OptiFlow production monitoring.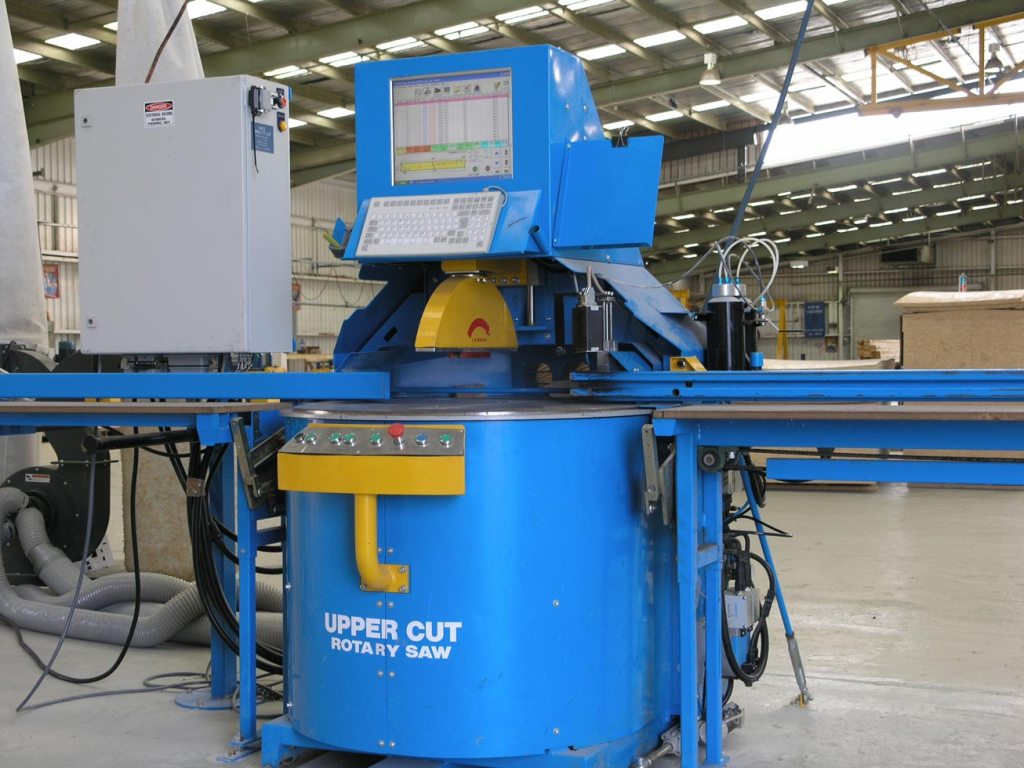 SPECIFICATIONS
The Upper Cut Rotary Saw is a high volume single operator, truss component saw.
This versatile saw is ideal for cutting both webs and chords and uses highly efficient optimising techniques to maximise saw productivity including stacked board cutting, and nested 'negative waste' cutting.
This flexible system allows low angle cuts down to zero degrees, and the servo controlled movement and strong timber clamping combine to ensure accurate cutting.
The Upper Cut Rotary Saw touchscreen interface is simple to use so even novice sawyers can quickly become productive.
PHYSICAL DATA
| | |
| --- | --- |
| Blade | Custom blade, 540mm diameter, 72 teeth, 4mm kerf. |
| Motor | 5.6 kW with failsafe mechanical brake, run to stop in under 10 seconds. |
| Configurations | Right or Left Hand |
| Controller | Industrial PC with LCD Touchscreen, Win 7, LAN and USB connections. |
| Automation Type | closed loop DC servo motor. |
| Data File Format | MiTek .MME file |
Installation Data
| | |
| --- | --- |
| Electrical | 415V, 3-phase, 20 Amps. |
| Compressed air | 690kPa (100 psi), clean, dry air. |
| Floor | Level concrete floor in good condition. |
Right hand or left hand input.
Dust extractor.
Spare saw blade.
3m or 6m outfeed.