Features
IMPROVED AUTOMATED JIGGING PERFORMANCE
JigRight is truss jigging software created to control and improve the performance of automated table jigging. With the addition of the JigLink Toolbar within OptiFlow, it will work seamlessly with MiTek OptiFlow and JigCentre.
JigRight is a retro-fit system that can be adapted to various existing automated tooling systems. It can be in some cases a software solution and others a fully automation upgrade.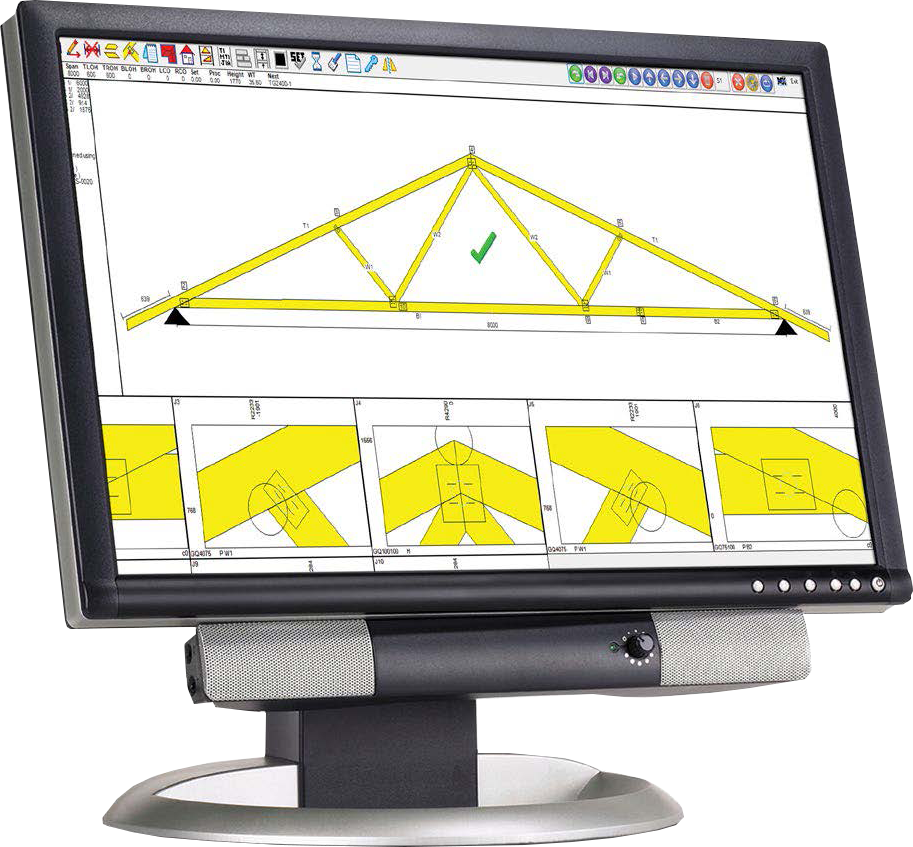 SPECIFICATIONS
The JigRight software automation system is an effective upgrade path for existing tooling systems. The system can be applied to tooling systems such as the Mango MAL, the AlpineAutoSet, and the MiTek AutoJig. Other tooling systems can also be replaced – contact us for further information.
The ability to setup different work station areas that can have various insertion points. Current options for truss targeting insertion points are:
a. Zero point of the truss as defined by the file.
b. Left or right heel of truss.
c. Apex peak (including truncated trusses).
d. Half truss vertical left or right.
The ability to be controlled remotely over a network (and works in conjunction with) MiTek OptiFlow & JigCentre.
Detailed diagnostics screens, and in the event of an error or breakdown the JigRight operator can easily email diagnostic data to a MiTek technician.
The software is stable, reliable, and fully supported by MiTek. It's designed to run on Window 7, Windows 8 and Windows 10. It is 32 bit and 64 bit compliant. Jig owners are no longer tied to the unsupported Windows XP operating system.
Trusses can be shifted left and right or up and down by a pre-set distance.
An inserted truss can be shifted from one station to the next, with the new station's insertion point being used. This allows for quick relocation of trusses to suit their size and preferred location.
A data file backup and restore facility.
User based access levels which can be used to restrict access to setup data.