 MITEK FABRICATED PRODUCTS
Flitch Beam
FB
Reference Series: FB
FLITCH BEAM eliminates the variations in timber performance and allows large openings to be spanned, such as garage doors, while keeping the lintel depth to an acceptable minimum. Each beam is custom-made to measure and can be cambered to suit the application. Refer below for Product Data and Installation. MiTek New Zealand Limited is pleased to advise on the application of this product. Please note that FLITCH BEAMS are manufactured throughout New Zealand only by accredited MiTek Fabricators.
(See the Fabricator List)
Materials: Steel and timber
Finish: Steel and timber
Installation
Refer to the selection manual.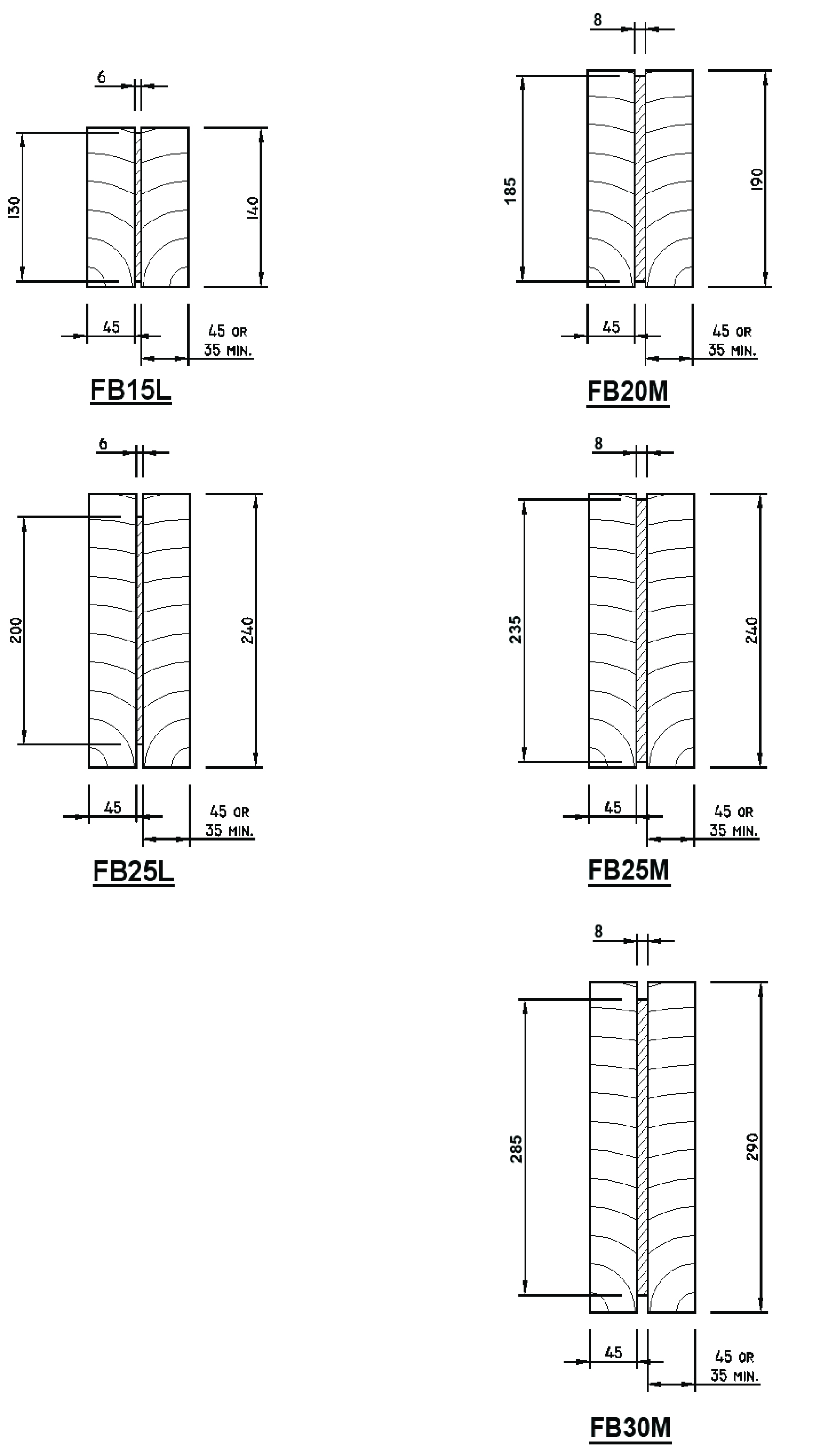 FLITCH BEAM Cross Sections