 LUMBERLOK TIMBER CONNECTORS
Stainless Steel Screw Ties
SSSCREWTIE
Reference Series: Stainless Steel Screw Ties
Meets NZS 3604:2011 and AS/NZS 2699.1:2000. This product is used to tie brick veneer to timber framework using a Type 17-12g x 35mm Hex Head Stainless Steel Screw. The actual 'Tie' is available in 85mm and 105mm lengths to suit various cavity sizes and brick widths. Suitable for all timber including dry stress graded 90mm x 35mm studs.
Also available in Hot Dip Galvanised. Refer below for Product Data and Installation.
Materials: Stainless Steel 316
Finish: Stainless Steel
Installation
Refer to the product brochure.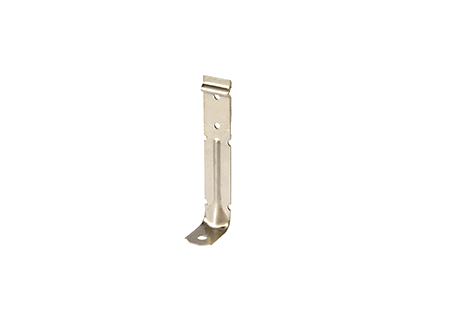 Stainless Steel Screw Tie SSTL250