 LUMBERLOK TIMBER CONNECTORS
Framing Stud Stiffener
FSS
Reference Series: Framing Stud Stiffener
Replace the strength lost in 90 x 45mm framing studs as a result of holes being drilled through timber framing for plumbing or vacuum systems ducting. This solution is for holes up to 60mm diameter. Fixed to side of stud with 3 rows of 4 x Type 17-14g x 35mm Hex Head Screws (supplied).
Refer below for Product Data and Installation.
Materials:
Finish:
Installation
Refer to the product brochure.
Videos
LUMBERLOK FRAMING STUD AND TOP PLATE STIFFENER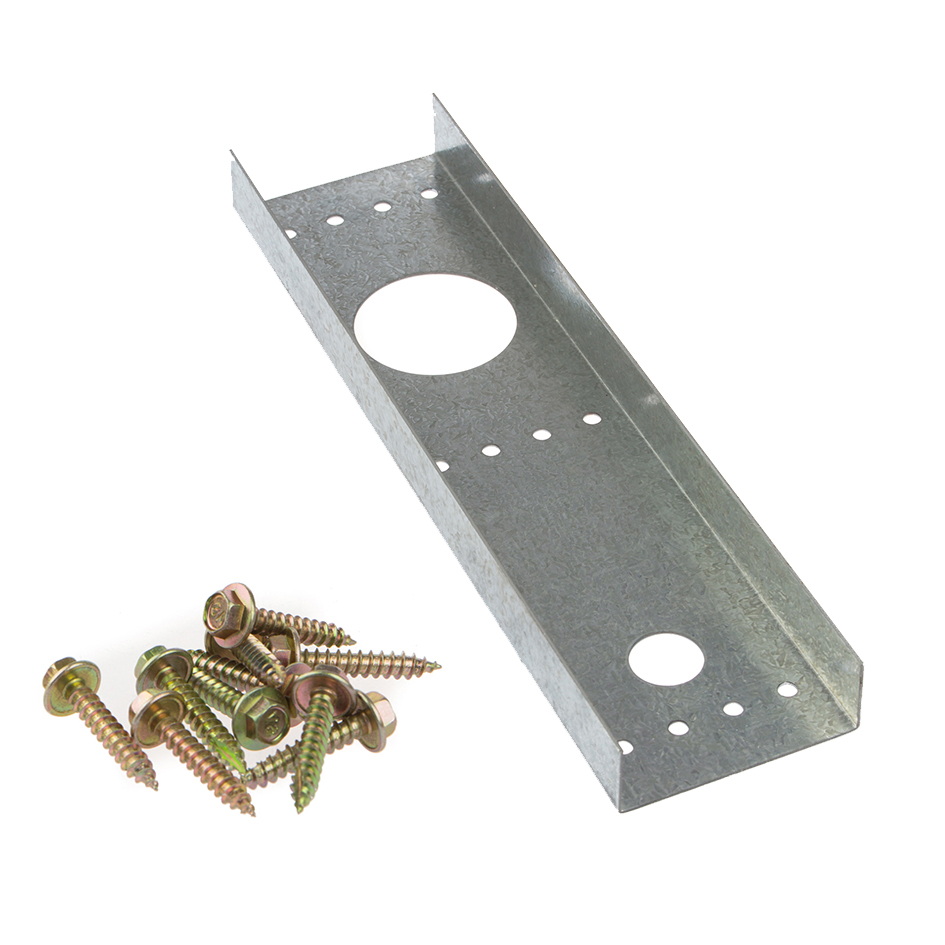 Framing Stud Stiffener