 LUMBERLOK TIMBER CONNECTORS
Nailon Plates
NP
Reference Series: Nailon Plates
LUMBERLOK Nailon is produced as a flat steel plate with pre-punched holes to accommodate LUMBERLOK Product Nails 30mm x 3.15mm diameter. Plate sizes vary in thickness, width and length. Standard products are manufactured using Nailon, as well as a range of special products. Use of Nailon Plate fixings is far quicker and more economic than alternative methods.
Nailon Plate - Available as a flat plate, cut to required length, in 40mm increments. (min. 80mm length)
Plate thickness x Width 1.0 x 110mm 2.0 x 113mm or 150mm 3.0 x 130mm or 240mm
Nailon provides a very strong site joint for truss splicing, rafter connections, etc. 3.0mm can also be welded to form timber to steel or concrete connections.
1.0mm Nailon Plat also available in Stainless Steel 304.
Refer below for Product Data and Installation.
Materials: 0.91mm G300 Z275 Steel 1.55mm G300 Z275 Steel 3.0mm Black Steel NZCC - SD ungalvanised
Finish: Zinc Coated (1.0mm x 2.0mm) Black Steel (3.0mm) Hot Dip Galvanised on request
Installation
Refer to the product brochure.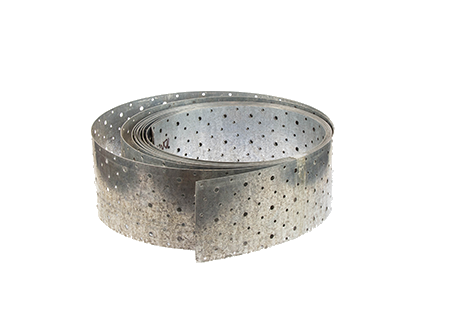 Nailon Plate NP1