 FLOW ON BENEFITS
Paperless Factory Management with MiTek OptiFlow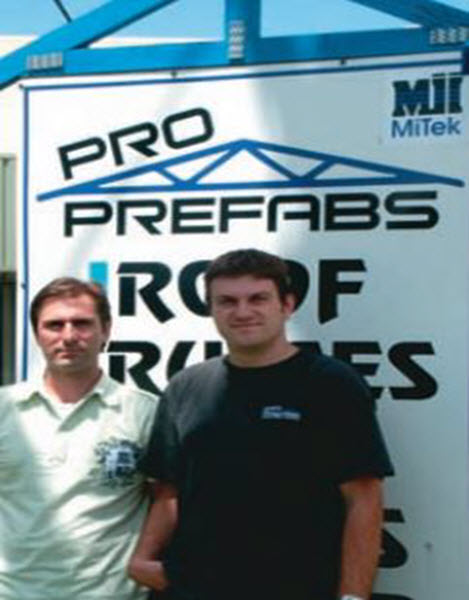 BEING SMALL DOESN'T MEAN YOU CAN'T THINK BIG – OR THINK SMART!
Being small doesn't mean a prefabrication plant can't benefit from the latest in technology and operational management systems.
Vlas experience working with a large, multi-national manufacturer has taught him that: streamlining and waste is two of the biggest areas where even the smallest of operations can implement dramatic improvements.

THERE'S NO COMPARISON I BELIEVE THIS SYSTEM HAS MADE US A FAR MORE EFFICIENT AND, AS A RESULT, MORE PROFITABLE COMPANY. IT'S ALSO HELPED REDUCE THE LIKELIHOOD OF HUMAN ERROR

"

DOWNLOAD THE FULL CASE STUDY HERE
DOWNLOAD