 LUMBERLOK TIMBER CONNECTORS
Tylok Plates
TP
Reference Series: Tylok Plates
Tylok Plate is designed for on-site use and can readily be applied by hammer as well as hydraulic press. Tylok Plates are suitable for a wide range of applications such as trusses, formwork, site splicing, etc. Tylok Plates are manufactured from galvanised steel in a range of sizes.
Plate code example - 6T10 = 6 rows of teeth long x 10 teeth wide.
Tylok Plate is also available in coil form, in all four widths, as a convenient method of various applications by the builder on-site. By using metal cutters, any length plate can be cut from the 15m coils as required.
Materials: 0.95mm G300 Z275 Steel
Finish: Zinc Coated
Videos
LUMBERLOK TYLOK PLATE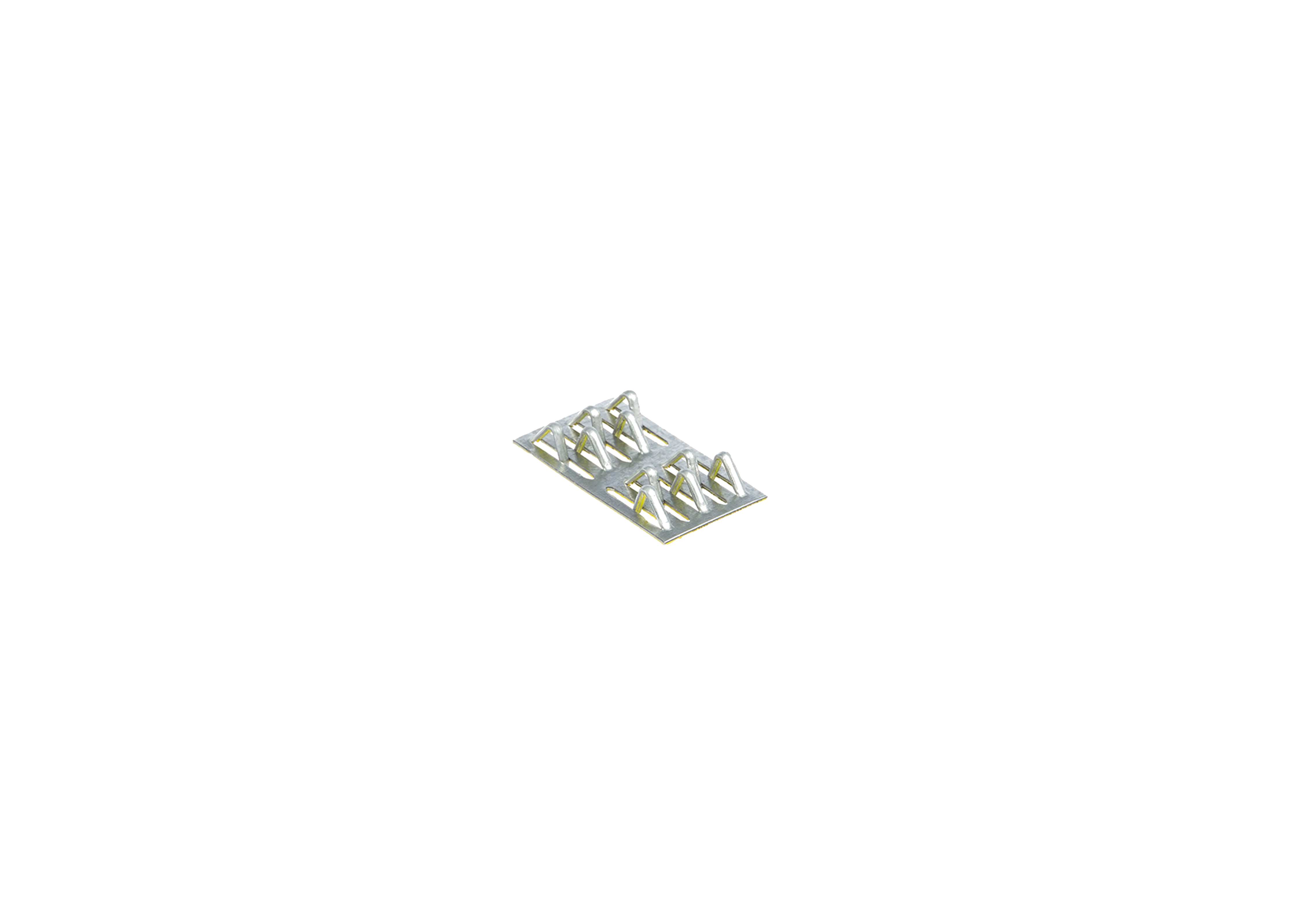 Tylok Plate 2T5