 LUMBERLOK TIMBER CONNECTORS
Stainless Steel Diagonal Cleat N21
SSDCN21
Reference Series: Stainless Steel Diagonal Cleat N21 (LH or RH)
This diagonally folded Nailon Plate 240mm long, provides a solution for fixing and aligning girts to timber poles.
Can also be used for fixing purlins to rafters in high wind uplift situations, or to provide a strong 90˚ butt joint for large timber sizes.
Fixed with LUMBERLOK Stainless Steel Product Nails 30mm x 3.15mm diameter. Also available in Zinc Coated.
Materials: 0.9mm Stainless Steel 304
Finish: Stainless Steel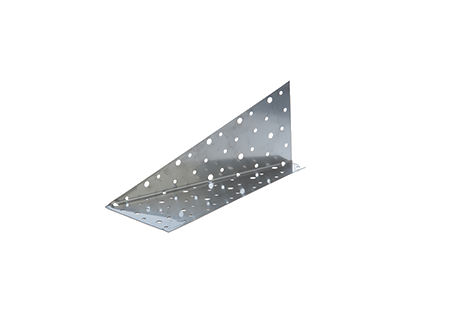 Stainless Steel Diagonal Cleat Left Hand