 LUMBERLOK TIMBER CONNECTORS
MultiGrip
MG
Reference Series: Multigrip
LUMBERLOK Multigrips are a multipurpose product that can be bent into any of five combinations. One product provides for all alternatives with the bending slot enabling easy on-site bending.
Size 125mm high x 38mm flanges. Fix with LUMBERLOK Product Nails 30mm x 3.15mm diameter, or Type 17-14g x 35mm Hex Head Screws.
Also available in Stainless Steel 304.
Materials: 0.91mm G300 Z275 Steel
Finish: Zinc Coated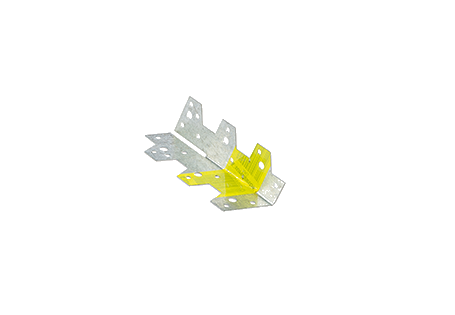 Multi Grip