 LUMBERLOK TIMBER CONNECTORS
STAINLESS STEEL SHEET BRACE STRAPS
SSSBS
Reference Series: SSSBS
Punched strap available in lengths of 200mm, 300mm, 400mm and 600mm. Fixed with LUMBERLOK Stainless Steel Product Nails 30mm x 3.15mm diameter.
Also available in Zinc Coated. Refer below for Product Data and Installation.
Materials: 0.9mm x 25mm Stainless Steel 304
Finish: Stainless Steel
Installation
Refer to the product brochure.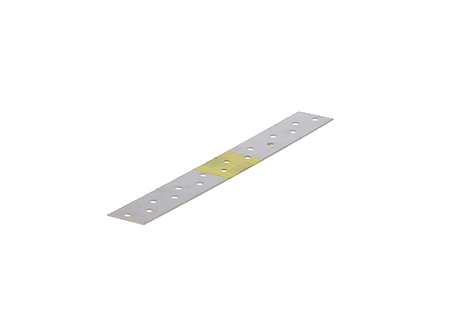 Stainless Steel Sheet Brace Strap 2