Features
9m of outfeed roller conveyor and 6m of infeed conveyor.
Plate to stud clamps (to align outside face of stud with side of plates).
Compressed air filtration and pressure adjustment for each pneumatic action.
Manual stud locators.
Noggin support (for aligning noggin to stud).
Side clamping action to ensure tight fit between stud and plate.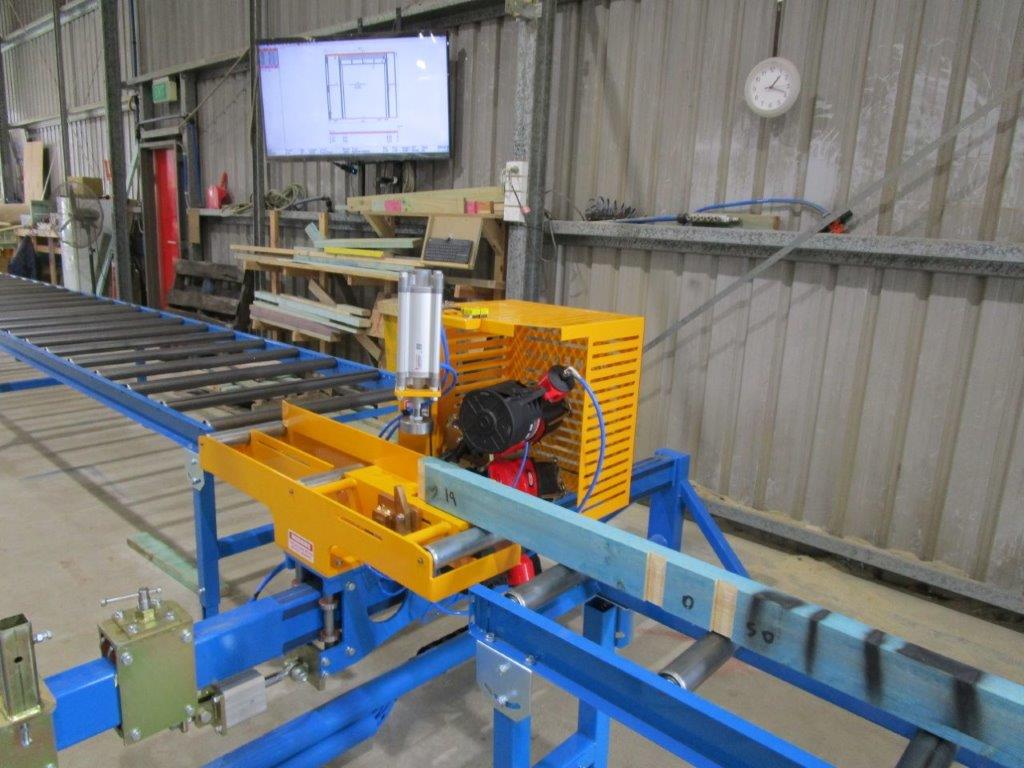 SPECIFICATIONS
The MiTek Standard Nailer is the ideal frame line as the first step to adding wall frames to your product range. This manual machine works particularly well with trenched wall plates.
The Standard Nailer is supplied with four (4) nail guns mounted two to each side enabling the plate to be fixed to the stud in one shot.